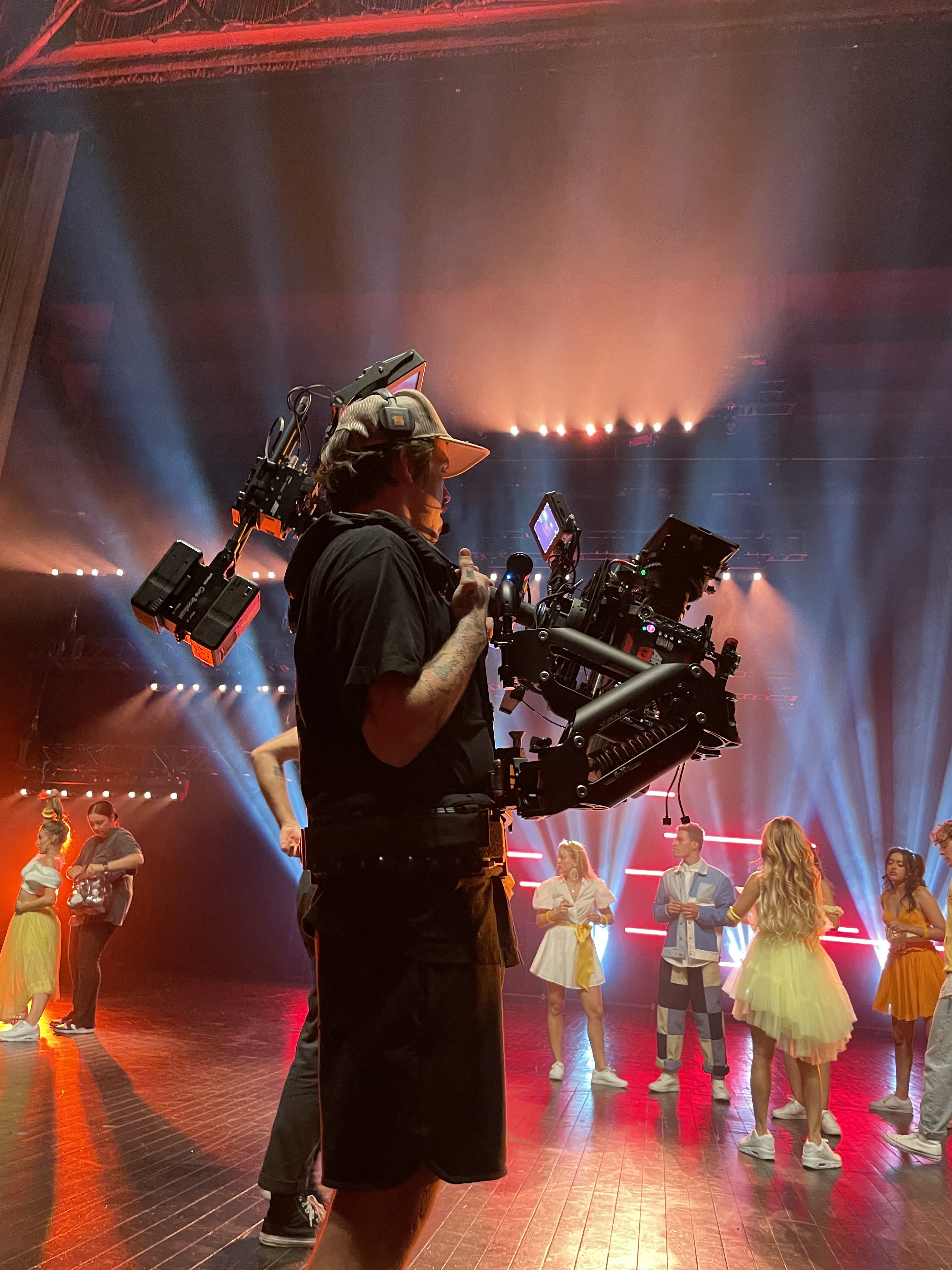 Donald ray Turner
Premium Members
Posts

61

Joined

Last visited

Days Won

1
Everything posted by Donald ray Turner
Up for sale is a modified 3A vest and it's very comfortable. I recently purchased it as a backup vest until my exo vest came in. Located in Los Angeles 1500$ OBO

Hey all! I'm looking for something so that I may add a low mode monitor to my top stage, not sure which pieces are out there for this sled to be able to mount it. I did see ARRI sells a focus bracket for the top stage but I'm not sure how it would work with installing a monitor onto it(looks like it has rods that go parallel with the sled instead of perpendicular. I want to mount the Blackmagic video assist 5 inch up there. Any help is appreciated!

Hello! Friend of mine wants to offload some of his gear he doesn't use anymore, he's upgraded to a pro arm so I'm selling this for him. It's a great first arm or 5th! Asking for 10.5k!

Bump, also comes with a dual charger and 2 gold Mount batteries as well as the docking bracket. Forgot to add that to the list!

GPI pro VZ grip (purchased new 2 months ago) GPI pro gimbal S/N 104 (serviced 2-3 months ago) GPI pro DB2 top stage New wiring done throughout Cam-jam monitor bracket (purchased new 2-3 months ago) MONITOR NOT INCLUDED 1.5 Telescopic center post (purchased new 2-3 months ago EFP lower electronics GPI Pro compatible upper electronics (purchased new 2-3 months ago) Steadirig battery hanger gold mount (purchased new 2-3 months ago) Spent about 22k into this rig, just want to sell it and buy a friends rig off of him, nothing wrong with it! I love this thing. Open to offers! Local pickup in Los Angeles Looking for 17k OBO

This just happened to me, hoping it's not too expensive of a fix

The batteries hold a charge perfectly! I recently got smaller batteries for my setup and I wanna get rid of these guys. (Sticky residue on the front will be cleaned off it's from a sticker) 700$ or best offer for all of it.

I have another for sale but I'm just gonna keep that one because I believe it's just a g70 with an X upgrade but this one is a true g70x. light use, and works great! Save money on taxes and it's available now! comes with a bag. 3/4 arm post or 5/8 arm post available 12k + shipping (usually around 150-300 depending on location)

Bump! Price drop 600$ obo

I appreciate you for taking the time to write out all that information!

Hi everyone! I'm starting off my steadicam career, and although I'm practicing as much as I can (just about everyday) I don't want to put all this practice time into any wrong techniques or form. When it comes to the gimbal and I'm assuming the answer to this is all depending on the drop times and the shot at hand, but generally speaking how light should my fingers be on the gimbal as I do a take? What's the best way to keep your horizon as still as possible? Any tips or tricks? Thank you!!

G70X arm, with light use. I believe it's was a g70 once and then upgraded to a g70X because of the bumpers in the arm. Tested and looks and feels great! 11k OBO. CAN SHIP! comes with 3/4 arm post, can add a 5/8 in there as well for 90$!